Every Wednesday I share a recent release I'm excited to read. If you want to check out the previous ones, click
here
. These are all books I'm adding to my growing pile of tbr-books ;)
Little note:
The ending of April is like a time of heaven for booklovers! A LOT of books are releasing in this short period and just needed to share a couple with you guys. That's why I'm sharing not one, not two, not even three... but FOUR brilliant books this week!
The Secrets We Keep by Trisha Leaver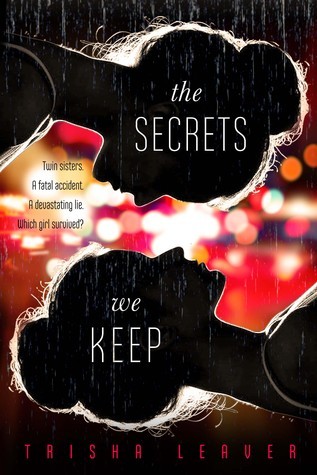 Genre:
YA, contemporary, mystery
Release date:
April 28 2015
A girl takes over her twin sister's identity in this emotionally charged page-turner about the complicated bond between sisters.

Ella and Maddy Lawton are identical twins. Ella has spent her high school years living in popular Maddy's shadows, but she has never been envious of Maddy. In fact, she's chosen the quiet, safe confines of her sketchbook over the constant battle for attention that has defined Maddy's world.

When—after a heated argument—Maddy and Ella get into a tragic accident that leaves her sister dead, Ella wakes up in the hospital surrounded by loved ones who believe she is Maddy. Feeling responsible for Maddy's death and everyone's grief, Ella makes a split-second decision to pretend to be Maddy. Soon, Ella realizes that Maddy's life was full of secrets. Caught in a web of lies, Ella is faced with two options—confess her deception or live her sister's life.
Magonia by Maria Dagvana Headly
Genre:
YA, fantasy, romance
Release date:
April 28 2015
Publisher:
Harper Collins
Neil Gaiman's Stardust meets John Green's The Fault in Our Stars in this fantasy about a girl caught between two worlds... two races…and two destinies.

Aza Ray is drowning in thin air.
Since she was a baby, Aza has suffered from a mysterious lung disease that makes it ever harder for her to breathe, to speak—to live.
So when Aza catches a glimpse of a ship in the sky, her family chalks it up to a cruel side effect of her medication. But Aza doesn't think this is a hallucination. She can hear someone on the ship calling her name.
Only her best friend, Jason, listens. Jason, who's always been there. Jason, for whom she might have more-than-friendly feelings. But before Aza can consider that thrilling idea, something goes terribly wrong. Aza is lost to our world—and found, by another. Magonia.
Above the clouds, in a land of trading ships, Aza is not the weak and dying thing she was. In Magonia, she can breathe for the first time. Better, she has immense power—and as she navigates her new life, she discovers that war is coming. Magonia and Earth are on the cusp of a reckoning. And in Aza's hands lies the fate of the whole of humanity—including the boy who loves her. Where do her loyalties lie?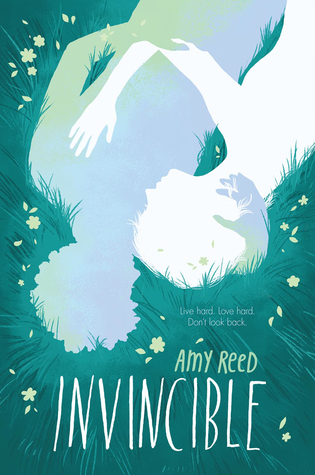 Genre:
YA, contemporary, romance
Release date:
April 28 2015
Publisher:
Katherine Tegen Books
The Fault in Our Stars meets Go Ask Alice in this dramatic romance about a teenage girl who survives a terminal cancer diagnosis, only to get trapped in the deadly spiral of addiction. Fans of Gayle Forman and Sara Zarr will be swept away by this gritty romance, the first in a duology.

Evie is living on borrowed time. She was diagnosed with terminal cancer several months ago and told that by now she'd be dead. Evie is grateful for every extra day she gets, but she knows that soon this disease will kill her. Until, miraculously, she may have a second chance to live.

All Evie had wanted was her life back, but now that she has it, she feels like there's no place for her in it--at least, not for the girl she is now. Her friends and her parents still see her as Cancer Girl, and her boyfriend's constant, doting attention is suddenly nothing short of suffocating.

Then Evie meets Marcus. She knows that he's trouble, but she can't help falling for him. Being near him makes her feel truly, fully alive. It's better than a drug. His kiss makes her feel invincible--but she may be at the beginning of the biggest free fall of her life.
Genre:
NA, romance, contemporary
Release date:
April 27 2015
He's the love of her life, but he doesn't know it. She's his one moment of sacrifice in a lifetime of survival.
He was damaged and wild, but resilient.
She's always been obedient. Now she's restless.
Home for the summer between college and med school, Pearl Torres Frank knows two things: Boyce Wynn is the embodiment of everything she should run from, and everything she wants to run to. Rebellious and loud. Unconcerned with society's opinion of him. Passionate. Strong. Dangerous.
And one more trait he hides from everyone but her: Sweet.