Every Wednesday I share a recent release I'm excited to read. If you want to check out the previous ones, click
here
. These are all books I'm adding to my growing pile of tbr-books ;)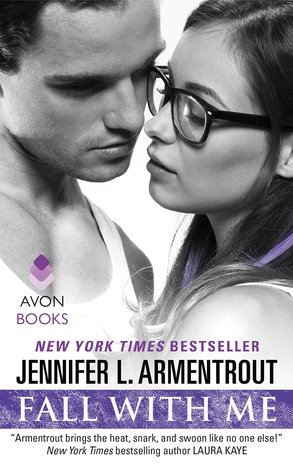 Fall With Me by J. Lynn
Series: Wait For You #4
Genre: NA, romance, contemporary
Release date: March 31st 2015
Jennifer L. Armentrout, New York Times bestselling author of the Wait for You series, delivers a new novel of first love, second chances, and scorching chemistry between an artistic bartender and the tough, sexy cop who's determined to win her Roxy's loved Reece Anders since she was fifteen, so when the straitlaced cop finally surrendered to a steamy encounter years later, Roxy hoped he'd fall for her, too. He didn't. Or that's what she's always believed. But then Reece storms back into her life when the man who injured her childhood friend is out of prison and wanting to make amends—something Roxy cannot do.
The last thing she wants is to go there with Reece again, but he's determined to prove to her that he's exactly what she needs. Especially when a sick creep starts messing with her. But what's more dangerous to Roxy—a psycho after her or the past that refuses to let go and allow her to open up her heart again?
Arrow: Vengeance by Oscar Balderrama & Lauren Certo
Genre: YA, based on TV show
Release date: March 31st 2015
The first novel based on the hit Warner Bros. TV show Arrow, currently airing its third season on The CW network. Based on the DC Comics character, the American TV series Arrow follows billionaire Oliver Queen (Stephen Amell - Heartland, Private Practice) who, after spending five years marooned on a remote island, returns home and secretly creates the persona of Arrow to right the wrongs of his family and fight the ills of society.