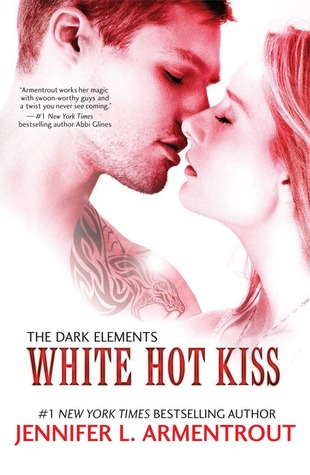 Series
: The Dark Elements #1
Genre
: NA, romance, urban fantasy, demons, angels
Release date
: February 25th 2014
Length
: 400 pages
One kiss could be the last.

Seventeen-year-old Layla just wants to be normal. But with a kiss that kills anything with a soul, she's anything but normal. Half demon, half gargoyle, Layla has abilities no one else possesses.

Raised among the Wardens—a race of gargoyles tasked with hunting demons and keeping humanity safe—Layla tries to fit in, but that means hiding her own dark side from those she loves the most. Especially Zayne, the swoon-worthy, incredibly gorgeous and completely off-limits Warden she's crushed on since forever.

Then she meets Roth—a tattooed, sinfully hot demon who claims to know all her secrets. Layla knows she should stay away, but she's not sure she wants to—especially when that whole no-kissing thing isn't an issue, considering Roth has no soul.

But when Layla discovers she's the reason for the violent demon uprising, trusting Roth could not only ruin her chances with Zayne… it could brand her a traitor to her family. Worse yet, it could become a one-way ticket to the end of the world.
"Free will, huh? Damn. It is a bitch.' And then he smiled at me, a real smile, revealing those deep dimples. 'I lost myself the moment I found you."
My voice broke, and my heart...
Everyone who knows me a little, knows I'm obsessed with JLA's books. And again, she managed to suck me into one of her words with no problem. You barely need your imagination because everything is so detailed and awesome. I basically flew over the pages and I loved every single part of it!
Layla was a very likable main character! I liked reading in her POV. Some of her thoughts were hilarious and she definitely made me laugh out loud a few times. She's exactly how I imagined her to be before I started. Knowing JLA, I didn't not expect less than a strong female character who can defend herself like a badass. And the supernatural twist to her was amazing.
"People with the purest souls are capable of the greatest evils. No one is perfect, no matter what they are or what side they fight for."
In the very beginning we meet Roth, but he's that big unknown guy and tbh I was unsure about him. Oh yeah, he was mysterious and all, but still. Then we meet Zayne and I was completely captured by him. I thought immediately "YES, that's my guy". He was super sweet with Layla and the fact that they couldn't kiss (you know, deathly kiss and all) made their relationship so interesting and exciting. I couldn't wait to have more scenes between them.
But then Roth barges in again and I'm like "
Zayne who?"
. CAUSE HOLY SHIT THAT GUY IS HOT. Zayne completely vanished from my mind.
Can you imagine a mix of
Warner (of the Shatter Me series) and Daemon (from the LUX series)? Well, that's Roth. Freaking perfect if you ask me.
Roth and Layla became my OTP instantly. Because... just ...
His lips caressed mine again, nibbling and clinging to them until they parted on a gasp. He deepened the kiss with a thrust of is tongue [...] The kiss - it was everything I could've imagined a kiss to be and then some. Sublime. Explosive [...]
"See,' he murmured in a thick voice, and he let go, this fingers trailing over my cheeks. "Your life isn't about all you can't do. It's about what you can do."
"Your tongue is pierced," I say dumbly.
A wicked gleam filled his gaze. "That's not the only thing pierced."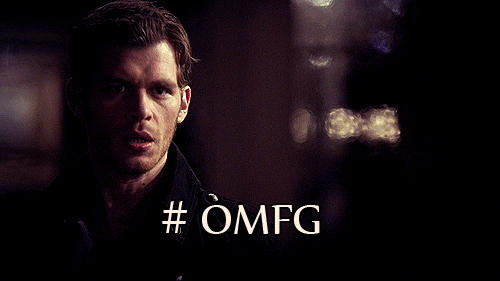 SEE WHAT I MEAN?! How the hell can you resist him? So yeah, obviously after that mind-blowin
g kiss I was basically craving for more of Roth! And there's plenty of him in this book!
I loved every moment he had with Layla. The chemistry between them is so good. I. Just. Love. Him. So. Freaking. Much. And oh hell, don't even get me started on his abs and tattoos *swoons forever*
"You undo me. You have no idea how you undo me."
Like I said, the book is funny and addictive. It has its slow and fast-paced moments, amazing si
de-characters (Stacy is the BEST), plus a good amount of plot twists. I'm not going to say that all the plot twists are unexpected, but generally t
he plot is well-thought. And the ending? Geez, it almost killed me. BECAUSE JUST NO. NO. NOOOOOOOOOOOOOO!
Ugh, god. Why do I always end up like a mess after books like this? The ending is terribly good and made me cry and slam my face into my book.
In a way, I expected something big to happen, but NOT THIS. So, mayor tip: make sure you have the second book ready. You'll need to know what will happen. Really. I'm serious. Deadly serious.
"At some point, Roth had gotten hold of my cell and replaced Zayne's name with Stony and listed his own number under Sexy Beast. What a tool."