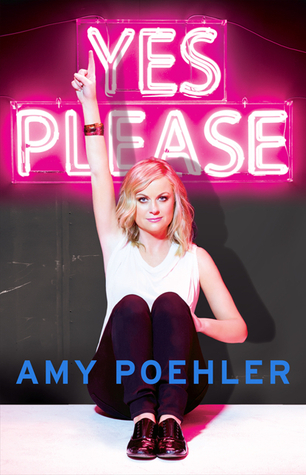 Series
: standalone
Genre
: non-fiction, memoir, humor
Release date
: October 28th 2014
Length
: 329 pages
In Amy Poehler's highly anticipated first book, Yes Please, she offers up a big juicy stew of personal stories, funny bits on sex and love and friendship and parenthood and real life advice (some useful, some not so much), like when to be funny and when to be serious. Powered by Amy's charming and hilarious, biting yet wise voice, Yes Please is a book full of words to live by.
My rating: ★★★
*I listened to the audiobook.
I'm not sure if three stars is the correct rating for me. To be honest I'm not 100% sure of what I think about this (audio)book.
The beginning where she talked about writing this book was very funny and I certainly enjoyed that part. But then... I don't know... it's not that it was boring, but it wasn't very exciting either. I guess memoirs aren't really my thing.
I did loved the way she read her own book. Because she did not only read it, she made it a personal audio and I loved that. I guess that's what kept me listening. She's definitely something.
So if you enjoy Amy and haven't read this book yet, you totally should. But listen to the audiobook and experience the whole thing!