Every Wednesday I share a recent release I'm excited to read. If you want to check out the previous ones, click
here
. These are all books I'm adding to my growing pile of tbr-books ;)
The House of the Stone by Amy Ewing
Series: The Lone City #1.5
Genre: YA, short story, dystopia
Release date: June 7th 2015
Publisher: Epic Reads Impulse
Length: 87 pages
In The Jewel, we followed Violet in her servitude under the Duchess of the Lake. Now we'll hear Raven's story and her time as a surrogate for the Countess of the Stone in this digital novella from Amy Ewing.
When Raven is bought at the Auction, she knows immediately that things will not go well. And when she arrives at the Countess's palace, Raven quickly discovers that the Countess is much less interested in having a baby than experimenting with Raven's mind and body. Raven can only hope for an escape…and to see Violet again, all the while reminding herself that she is Raven Stirling, and she does matter.
HarperTeen Impulse is a digital imprint focused on young adult short stories and novellas, with new releases the first Tuesday of each month.
The Heart of Betrayal by Erika Swyler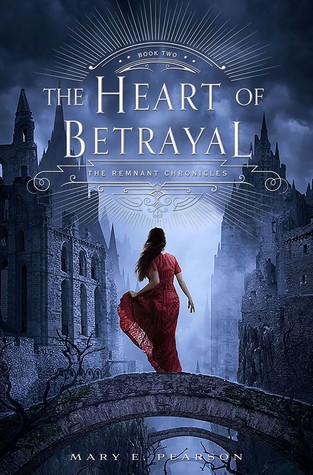 Series
: The Remnant Chronicles #2
Genre: YA, fantasy, romance
Release Date: July 7th, 2015
Publisher: Henry Holt & Co.
Length: 470pages
Intrigue abounds in this hotly anticipated sequel to
The Kiss of Deception
!
Held captive in the barbarian kingdom of Venda, Lia and Rafe have little chance of escape. Desperate to save her life, Lia's erstwhile assassin, Kaden, has told the Vendan Komizar that she has the gift, and the Komizar's interest in Lia is greater than anyone could have foreseen.
Meanwhile, nothing is straightforward: there's Rafe, who lied to Lia, but has sacrificed his freedom to protect her; Kaden, who meant to assassinate her but has now saved her life; and the Vendans, whom Lia always believed to be barbarians. Now that she lives amongst them, however, she realizes that may be far from the truth. Wrestling with her upbringing, her gift, and her sense of self, Lia must make powerful choices that will affect her country... and her own destiny.