People who live near Brussels (Belgium), probably know the amazing bookshop called
Sterling Books
(and if you don't... shame on you!). Good English bookshops are a rarity here in Belgium so I'm very pleased Sterling is situated in the heart of the country (and near my work haha). Keep reading to find out more about the shop!
I've been offered to read some ARC's (thanks again by the way) and of course I couldn't say 'no'! Here below is a little overview of the books I received. Make sure to add them to your tbr and keep an eye out for any reviews in the near future! By the way, there's a mix of genres, so I bet you'll find something you like!
Big Magic: Creative Living Beyond Fear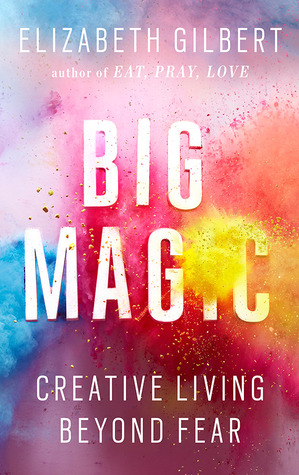 Author
: Elizabeth Gilbert
Genre
: non-fiction, self-help, writing
Series
: standalone
Release date
: September 22nd, 2015
Publisher
: Riverhead Books
Length
: 288 pages
From the worldwide bestselling author of Eat Pray Love: the path to the vibrant, fulfilling life you've dreamed of.
Readers of all ages and walks of life have drawn inspiration and empowerment from Elizabeth Gilbert's books for years. Now this beloved author digs deep into her own generative process to share her wisdom and unique perspective about creativity. With profound empathy and radiant generosity, she offers potent insights into the mysterious nature of inspiration. She asks us to embrace our curiosity and let go of needless suffering. She shows us how to tackle what we most love, and how to face down what we most fear. She discusses the attitudes, approaches, and habits we need in order to live our most creative lives. Balancing between soulful spirituality and cheerful pragmatism, Gilbert encourages us to uncover the "strange jewels" that are hidden within each of us. Whether we are looking to write a book, make art, find new ways to address challenges in our work, embark on a dream long deferred, or simply infuse our everyday lives with more mindfulness and passion, Big Magic cracks open a world of wonder and joy.
Author
: Mary Kubica
Genre
: adult, thriller, mystery, contemporary
Series
: standalone
Release date
: July 28th, 2015
Publisher
: MIRA
Length
: 384 pages
She sees the teenage girl on the train platform, standing in the pouring rain, clutching an infant in her arms. She boards a train and is whisked away. But she can't get the girl out of her head...
Heidi Wood has always been a charitable woman: she works for a nonprofit, takes in stray cats. Still, her husband and daughter are horrified when Heidi returns home one day with a young woman named Willow and her four-month-old baby in tow. Disheveled and apparently homeless, this girl could be a criminal—or worse. But despite her family's objections, Heidi invites Willow and the baby to take refuge in their home.
Heidi spends the next few days helping Willow get back on her feet, but as clues into Willow's past begin to surface, Heidi is forced to decide how far she's willing to go to help a stranger. What starts as an act of kindness quickly spirals into a story far more twisted than anyone could have anticipated.
Demon Road
Author
: Derek Landy
Genre
: YA, supernatural, fantasy
Series
: Demon Road #1
Release date
: August 28th 2015
Publisher
: Harper Collins Children's Books
Length
: 512 pages
Full of Landy's trademark wit, action and razor-sharp dialogue, DEMON ROAD kicks off with a shocking opener and never lets up the pace in an epic road-trip across the supernatural landscape of America. Killer cars, vampires, undead serial killers: they're all here. And the demons? Well, that's where Amber comes in… Sixteen years old, smart and spirited, she's just a normal American teenager until the lies are torn away and the demons reveal themselves.
Forced to go on the run, she hurtles from one threat to another, revealing a tapestry of terror woven into the very fabric of her life. Her only chance rests with her fellow travellers, who are not at all what they appear to be…
It's About Love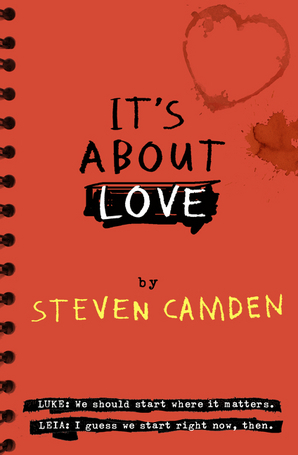 Author
: Steven Camden
Genre
: YA, contemporary, romance
Series
: stand-alone
Release date
: August 4th 2015
Publisher
: HarperCollins Children's Books
Length
: 448 pages
Real life is messier than the movies. A bold, thought-provoking novel from the exceptionally talented, Steven Camden.
He's Luke. She's Leia.
Just like in Star Wars. Just like they're made for each other. Same film studies course, different backgrounds, different ends of town.
Only this isn't a film. This is real life. This is where monsters from the past come back to take revenge. This is where you are sometimes the monster.
But real life? Sometimes, only sometimes, it turns out just like in the movies…
… maybe.
The Turning Point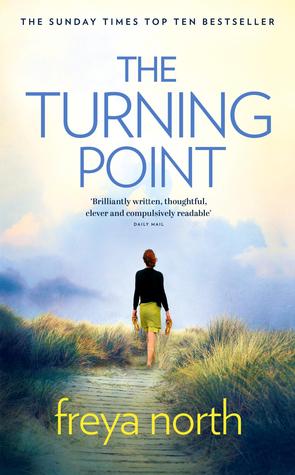 Author
: Freya North
Genre
: adult, fiction, contemporary
Series
: stand-alone
Release date
: June 4th 2015
Publisher
: HarperCollins
Length
: 480 pages
Over one short weekend, when Canadian musician Scott Emerson and British children's author Frankie Shaw meet by chance, a profound connection is made. Their homes are thousands of miles apart: Frankie and her children live by the coast of North Norfolk while Scott's roots lie deep in the mountains of British Columbia. Against all advice, they decide to see where this might go.
Over oceans and time zones, they make sacrifices and take risks, discovering along the way new truths about love and family. For the first time in a long while, it seems life could be very good. But fate has a tragic twist in store, one that could destroy all that was hoped for.
Poignant, engrossing and moving, The Turning Point is a novel about the importance of seizing happiness and trusting that love will always find a way.
Add this book on Goodreads here.
The Vagrant
Author
: Peter Newman
Genre
: adult, sci-fy, dystopia, horror, epic fantasy
Series
: standalone
Release date
: May 1st 2015
Publisher
: HarperVoyager
Length
: 400 pages
The Vagrant is his name. He has no other. Friendless and alone he walks across a desolate, war-torn landscape, carrying nothing but a kit-bag, a legendary sword and a baby. His purpose is to reach the Shining City, last bastion of the human race, and deliver the sword, the only weapon that may make a difference in the ongoing war. But the Shining City is far away and the world is a very dangerous place.
Some Kind of Wonderful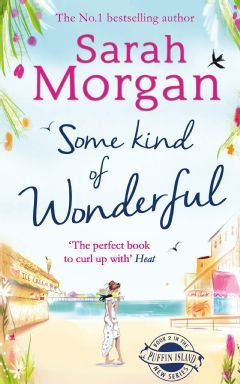 Author
: Sarah Morgan
Genre
: adult, romance, chick-lit, contemporary
Series
: Puffin Island #2
Release date
: July 2nd, 2015
Publisher
: Mills & Boon
Length
: 426 pages
Her whole life, Puffin Islander Brittany Forrest has dreamed of adventure. And at the age of eighteen, she thought she'd found it in bad boy Zachary Flynn. But after just ten tempestuous, smouldering days, their whirlwind marriage went up in smoke, and Brittany resolved to put him out of her mind forever. Zach knows he let Brittany down, but being back on Puffin Island and seeing Brittany again stirs up long-buried emotions. This daredevil pilot has never felt worthy of her, yet he can't stay away—even when he knows the chemistry between them will only complicate his life. As long, hot summer days on the beach dissolve into sultry, starry nights, Brittany and Zach find that the sparks between them are more powerful than ever. Could it be that the second time around, their dreams of a happy-ever-after will finally come true?
The Missing Husband
Author
: Amanda Brooke
Genre
: adult, mystery
Series
: standalone
Release date
: July 16th 2015
Publisher
: HarperCollins
Length
: 432 pages
When Jo pretends to be asleep as her husband leaves for work the morning after an argument, she doesn't realise how deeply she will come to regret the opportunity to say goodbye. By nightfall, her life has changed irrevocably.
David has disappeared and there doesn't seem to be any trace of him. But Jo is five months pregnant and her marriage is full of secrets – not least, David's unwillingness to start a family.
As the mystery around David's disappearance shows no sign of being solved, Jo must choose: will she give up her baby to make the man she loves come home?
More about Sterling Books:
Sterling Books is an independent English bookstore in the center of Brussels. They opened their doors in 1997, and quickly became a favorite destination for the city's book-lovers.
They pride themselves on their outstanding selection of fiction and non-fiction. Each section is personally selected by a member of their expert team, making a browse along our shelves much more interesting than in your average chain.
And if they don't have what you're looking for, they can order books at no extra cost.
wspapers and magazines, diaries, notebooks, greetings cards, gifts and DVDs.
Official address: Wolvengracht 23, 1000 Brussels
Tel.: +32 2 223 62 23
Email: info@sterlingbooks.be
QUESTION:
So which books are you most excited for?
Let me know in the comments!